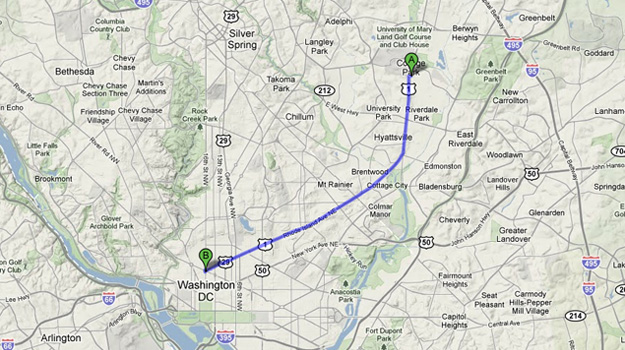 College Park sits right near the border between Maryland and Washington, D.C.
Our campus has its own stop on the green line of the Metro (DC's subway system) making travel into Washington, DC and the surrounding suburbs easy and inexpensive.
Many of our students make good enough use of the Metrorail and Metrobus system that they do not need to own cars.
Check out the lists below for a quick sample of Metro-accessible attractions and institutions ALL within a 10-mile (16-km) radius of the campus.
---
Arts & Culture
Performing Arts
Museums & Attractions
---
Sports & Recreation
Around Town
Professional Sports
---
Employers
U.S. Government
Academia