Looking Back At The Storm of July 12th 2022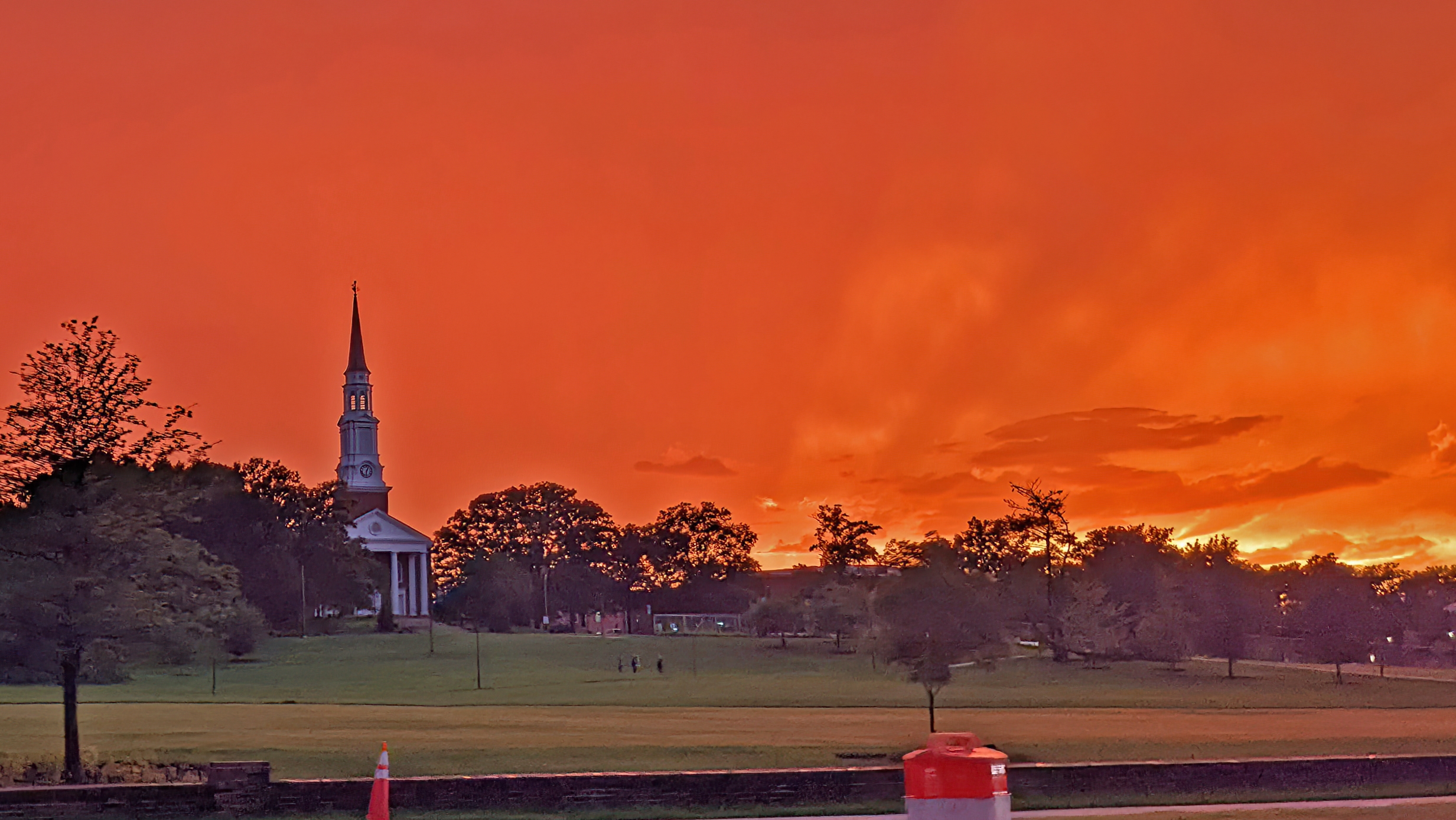 On July 12th 2022 the UMD College Park campus as well as the surrounding communities were struct by a powerful storm that caused widespread damage to trees, buildings, and infrastructure. The storm caused power outages across campus and throughout the surrounding area. Debis blocked roads and sidewalks and caused traffic gridlock in the following hours. Due to the extend of the damage all campus operations were canceled the following day, July 13th.
Below is a NOAA figure showing the density of SPC storm reports on the 12th and a reflectivity animation of the storm's progress provided to us by Joel Dreessen of the Maryland Department of the Environment.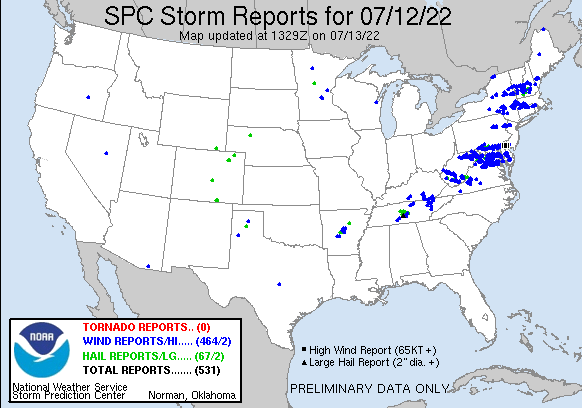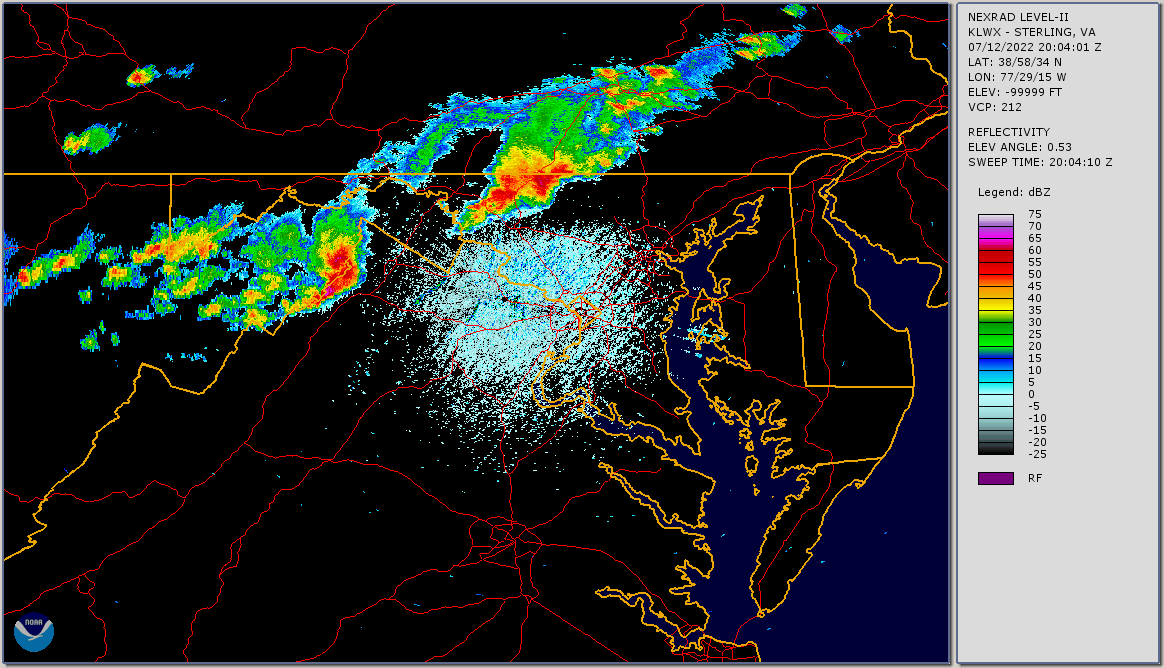 AOSC Professor Jonathan Poterjoy remarks: "Most of the damage was probably caused by the rear inflow jet associated with the bow echo. Subsidence (caused by a variety of factors) can cause this jet to reach the surface, causing very strong straight-line winds."